Easter Chocolate Cheesecake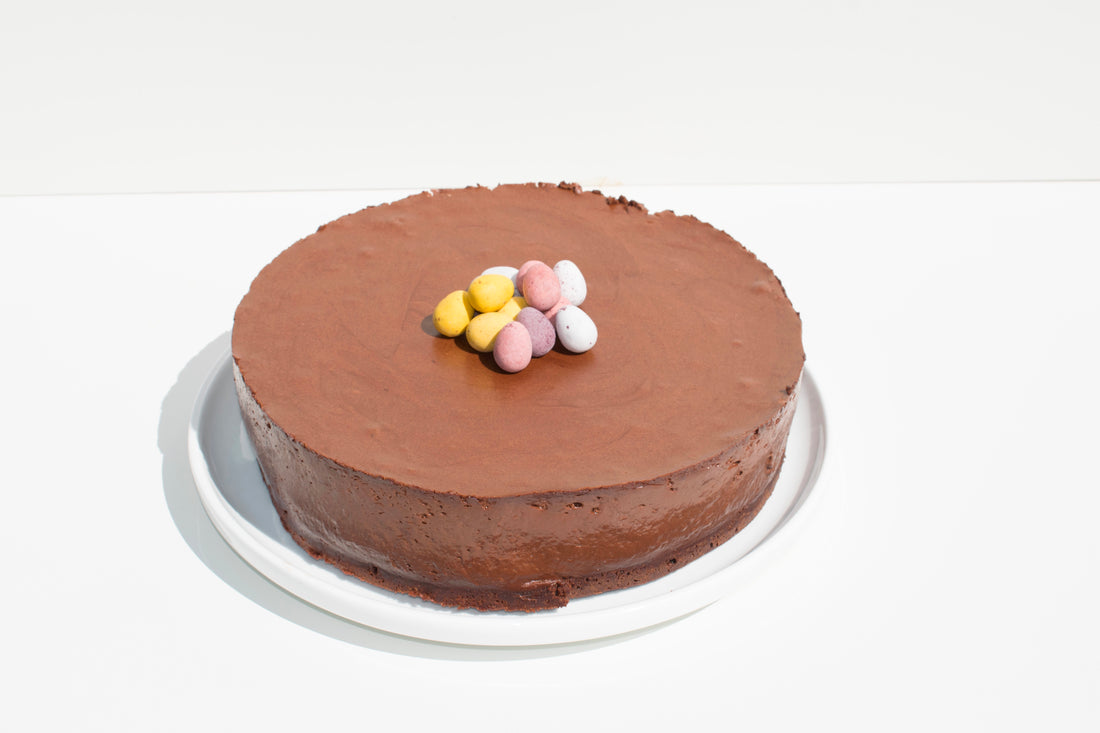 Easter Chocolate Cheesecake
All you need to know

- 250g Krispie biscuits
- 100g butter, melted
- 1 packet Jellyologist Chocolate Lamington Jelly Mix
- 160ml milk
- 360g milk or dark chocolate
- 500g cream cheese, room temperature
- 395g tin condensed milk
- 250ml cream, whipped
- Easter eggs to garnish

- Process biscuits to a rough crumb. Add the melted butter and mix well. Press firmly into the base of a 26cm springform cake tin (prepared with baking paper on the base) and refrigerate.
- Heat 100ml milk to nearly boiling. Add Jellyologist Jelly mix and stir until dissolved. Add remaining 65ml cold milk and stir to combine.
- Place the chocolate into a glass bowl and microwave on High for 1 minute, stir and repeat until chocolate has melted.
- In the bowl of the electric mixer, beat the cream cheese until smooth, then add the melted chocolate. Beat until light and fluffy. With the mixer running, pour in the condensed milk. Remove the bowl from the mixer and stir through the jelly mixture, then fold through the whipped cream. Pour over biscuit base. Refrigerate for several hours (preferably overnight) until set.
- Decorate with Jellyologist Coconut Garnish and chocolate easter eggs!