Feijoa Marshmallows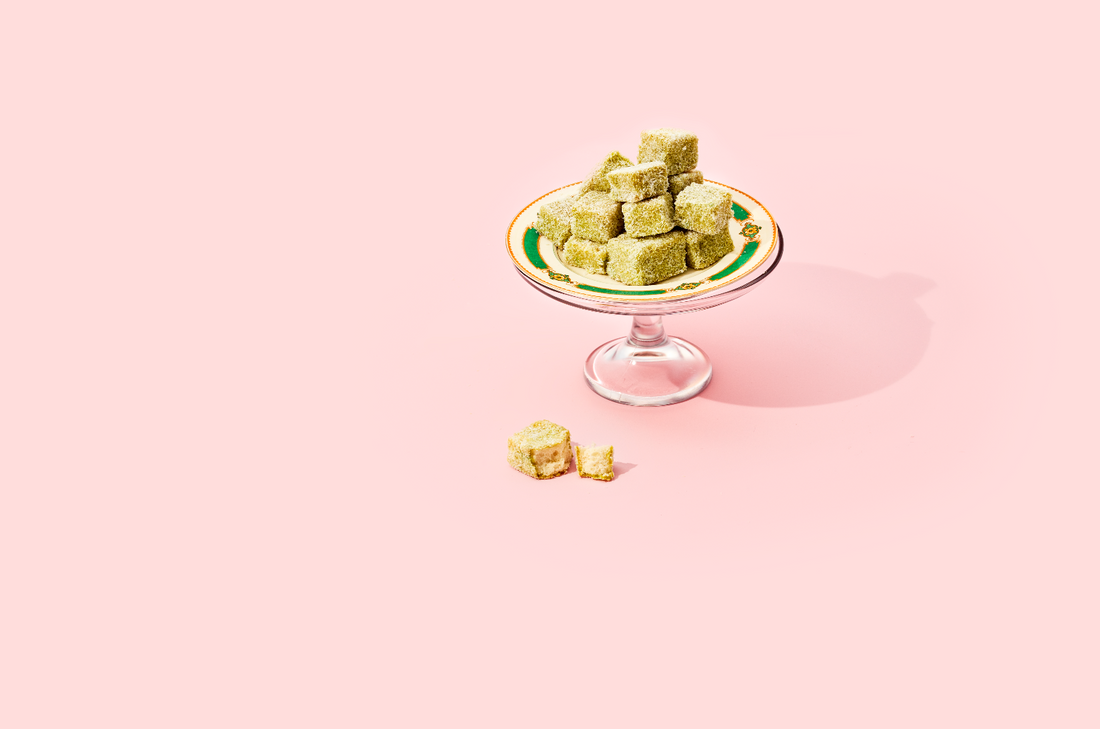 Feijoa Marshmallows
All you need to know

- 1/4 C icing sugar
- 1 Tbsp cornflour
- 1 packet Jellyologist Feijoa Jelly Mix
- 100ml boiling water
- 240g caster sugar
- 125g water
- 1 egg white
- 1/8 tsp salt
- Candy thermometer

- Grease a 20x20cm square pan.
- Mix together icing sugar and cornflour. Sprinkle 1/3 of mix over bottom and sides of pan.

- Place caster sugar and water in a medium pot and cook over a low heat, stirring until the sugar dissolves.
- Increase the heat to medium and boil until the syrup reaches 125C on a sugar thermometer (about 15 minutes)
- Open Jellyologist Jelly Mix and pour into small bowl. Add boiling water and stir until dissolved.
- While the sugar is boiling, place the egg white and salt in a clean bowl and whisk with an electric mixer or beater until frothy.
- As soon as the sugar syrup reaches 125C, remove from the heat, add jelly mixture and stir until well mixed.
- While the egg white is still mixing on a medium speed, slowly pour in the jelly mixture.
- Mix for 8-10 minutes and the mixture has doubled in size.
- Pour mixture into prepared pan and spread out evenly.
- Top with 1/3 icing sugar mixture.
- Leave to set at room temperature for at least 3 hours.
- Use a sharp hot dry knife to cut the marshmallow into pieces. Roll sticky edges in remaining 1/3 icing sugar mix.
Marshmallows will keep at room temperature for up to two weeks.