Kefir Tarts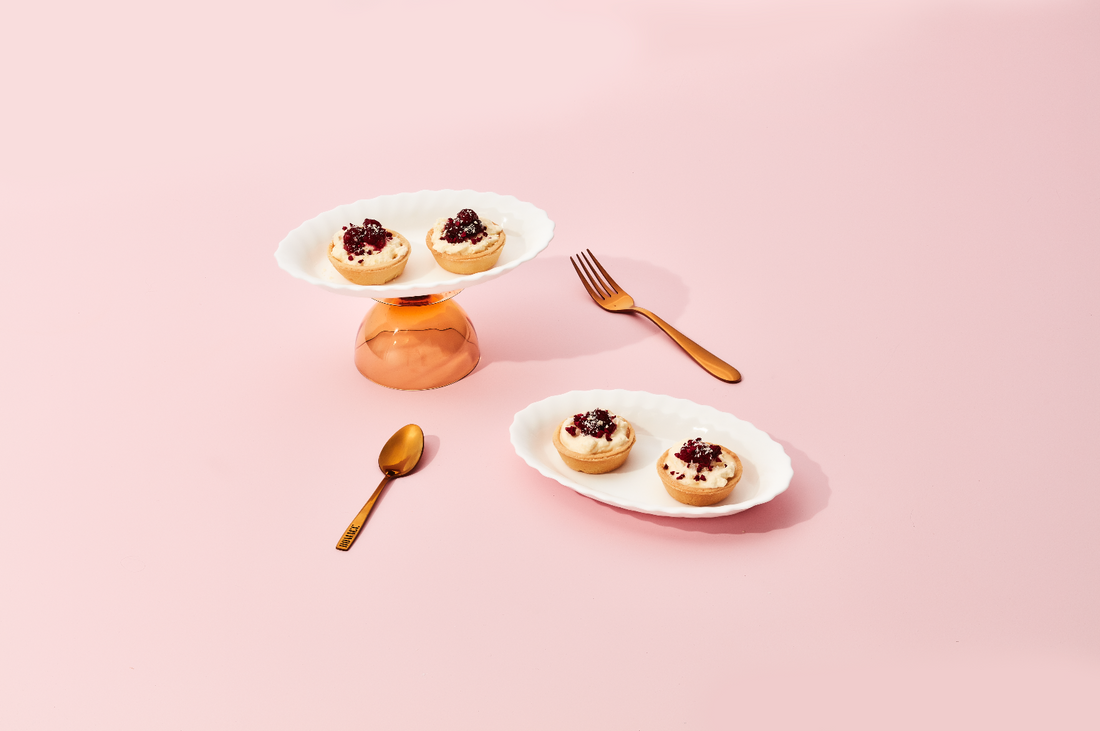 Kefir Tarts
All you need to know

- 1 packet Nans Pavlova Jelly Mix
- 350ml cream
- 150ml unsweetened milk kefir
- Sweet pastry cases (recipe makes enough mix to make 18 x 60mm cases)

- Heat 200ml cream until almost boiling.
- Add Jellyologist Nans Pavlova Jelly Mix to cream and stir until dissolved.
- Add 150ml cream and stir to combine.
- Stir in Kefir until smooth.
- Pour cream mix into pastry cases and refrigerate until set.
- Garnish with Jellyologist Dried Raspberries.