Lamington Cakes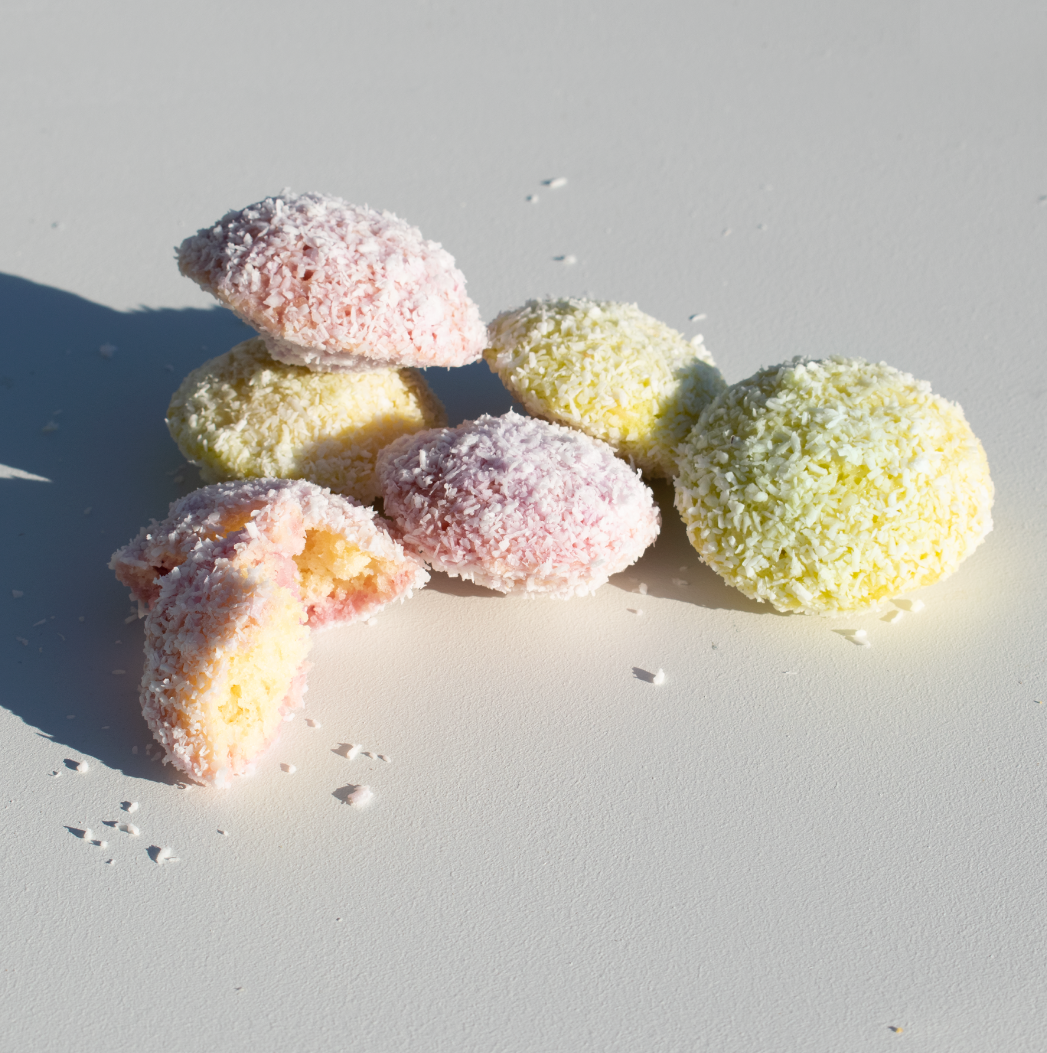 Lamington Cakes
All you need to know

- 1 packet Jellyologist Classic Jelly Mix
- 450ml water
- 60g butter
- 1/2C caster sugar
- 1 tsp vanilla essence
- 1 egg
- 1C self raising flour
- 1/2C milk
- 2C dessicated coconut

- Add 250ml boiling water to packet of Jellyologist Classic Jelly Mix and stir to dissolve. Add 200ml cold water and mix. Place in the fridge for about 1 hour or until slightly thickened.
- Heat oven to 160C fan. Grease 2 x 12 hole shallow patty tins (2Tbsp capacity each hole). Beat butter, sugar and vanilla with electric beaters until creamy. Add egg and beat to combine.
- Sift flour over mixture and gently fold in the milk. Spoon batter into tins and bake for about 8 minutes, or until golden brown and firm to touch. Stand in the tins for 3 minutes then turn out onto a wire rack and cool completely.
- Put coconut into a bowl. Dip a cake into the jelly letting it soak in slightly. Drain off excess then roll in coconut. Repeat with remaining cakes and refrigerate for 1 hour to set.