Summerberry & Elderflower Jelly Cake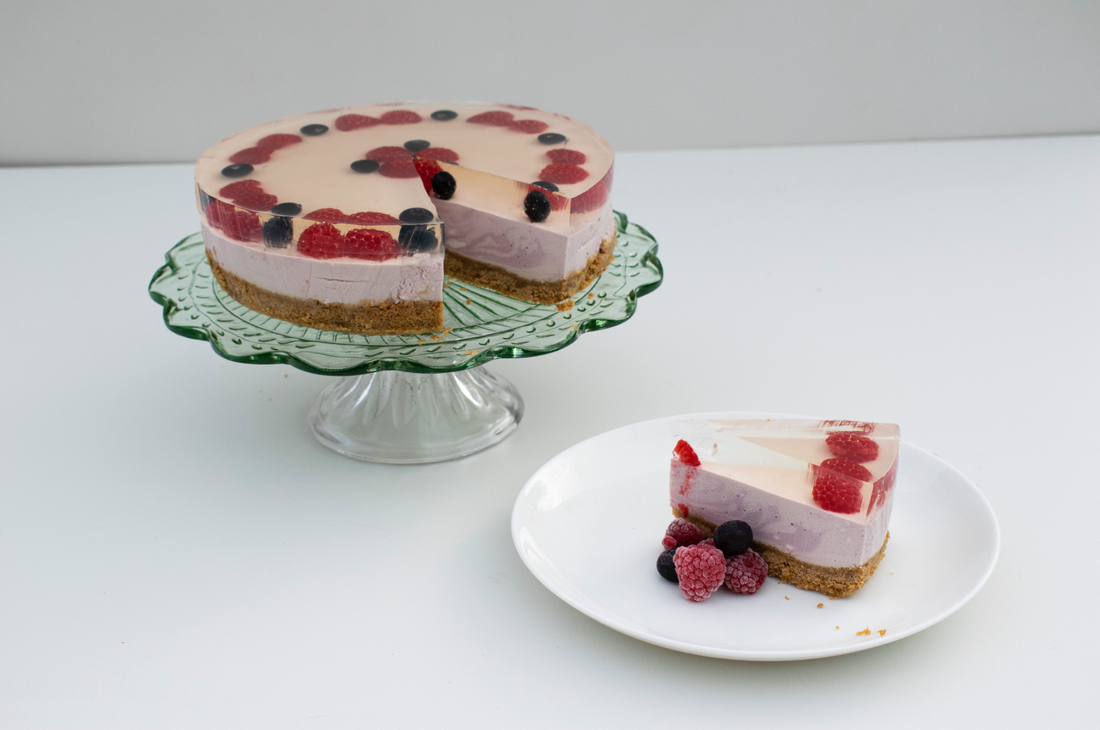 Summerberry & Elderflower Jelly Cake
All you need to know

250g gingernuts
80g butter, melted
1 packet Jellyologist Classic Blackcurrant Jelly Mix
2/3 C water
1 tbsp lime juice
15g fresh as strawberry powder
250g cream cheese
200ml cream
1 packet Jellyologist Apple & Elderflower Jelly Mix
Fresh Fruit to decorate

- Whizz gingernuts in a food processor (or place in plastic bag and hit with a rolling pin until crumbs).
- Mix with melted butter then press into a 20cm springform tin
- Heat orange juice until nearly boiling. Add jelly mix and stir to dissolve. Let cool slightly.
- In a food processor, mix cream cheese, strawberry powder and lime juice and process until smooth. Add cooled jelly and mix.
- Whip cream and fold through cream cheese mix.
- Pour cream cheese mix into tin and refrigerate until set, at least 5 hours or overnight.

- Add 150ml boiling water to packet of Apple & Elderflower Jelly mix, stirring until dissolved. Stir in 200ml cold water.
- Take jelly cake out of fridge and decorate with summer fruit
- Carefully pour approx half of the jelly over the fruit and refrigerate for 30 minutes.
- Pour remaining jelly over the fruit and chill for 4 hours or overnight until set.