Xmas Table Stunner
Skip to product information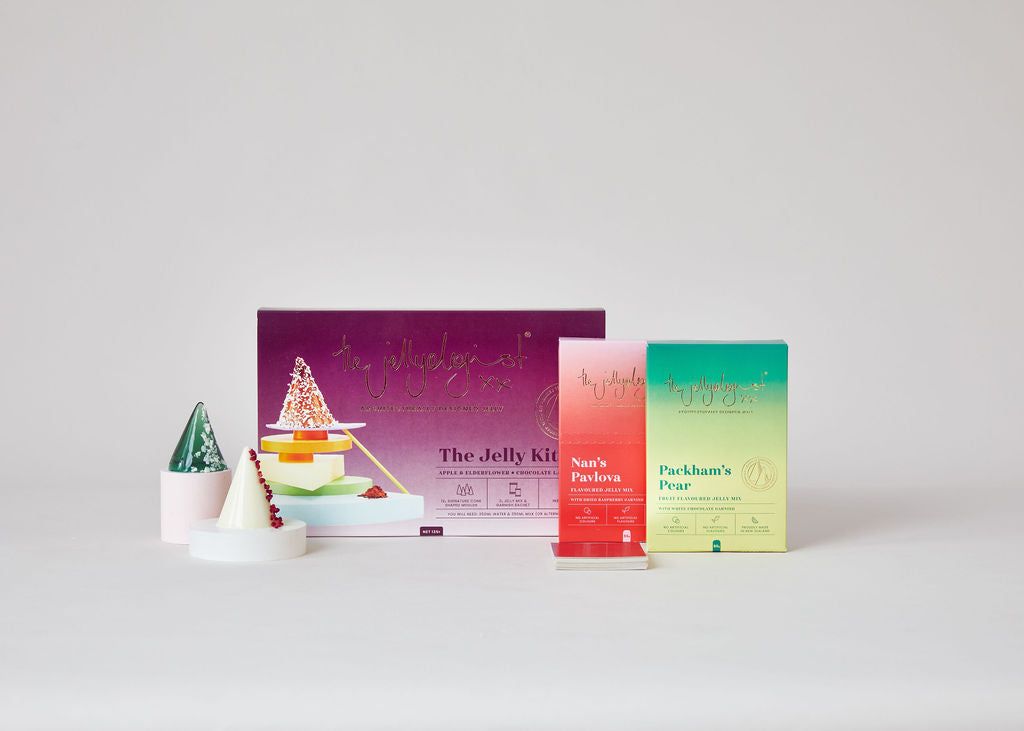 Xmas Table Stunner
Regular price
Sale price
$45.00
Unit price
per
Get organised now for Christmas dessert!
This is the kit you need to deliver a stunning dessert at this year's Xmas dinner. It includes our Packham Pear jelly and Nan's Pavlova jelly and serving discs which are the perfect palette for the festive table.
NOTE: for shipping, the extra mixes are packed inside the Jellyologist Jelly kit carton
Moulds in the kit are reusable, but not dishwasher safe. Warm handwash only.
Whats in the kit?

1x The Jellyologist jelly kit with 12 cone-shaped moulds, Apple & Elderflower jelly mix, Chocolate Lamington jelly mix, garnishes and a full set of instructions

1 x Premium Jellyologist Nan's Pavlova jelly mix with Raspberry Garnish

1x Premium Jellyologist Packham's Pear jelly mix with White Chocolate Garnish

24 x Disposable silver plating disks

Absolutely thrilled, can't wait to start creating!
Just wanted to write to say how much we enjoyed your jelly tonight. We gave our 3 year old your kit and she absolutely loved it! So fun and tasty.
Jelly on the go
I absolutely love this one, refreshing and great for keeping the kids entertained.